On-site Inspection and Acceptance of Goods by Customer Representatives in the Middle East
2020-04-24
According to news reports, COVID-19 has been well controlled in most countries. People rarely go out and pay attention to personal protection, which prevents the virus from spreading again. Tianyu Textile also strictly responds to the country's call and does our utmost to protect the company from viruses.

Despite the grim situation, Tianyu's work never stopped. Yesterday, we received Chinese representatives from customers in the Middle East. We introduced him to the production history of Tianyu Textile for more than 30 years, and accompanied him to visit the whole factory. Because of the epidemic, customers in the Middle East could not come to China to inspect the goods in person, so they sent Chinese representatives to Tianyu's factory.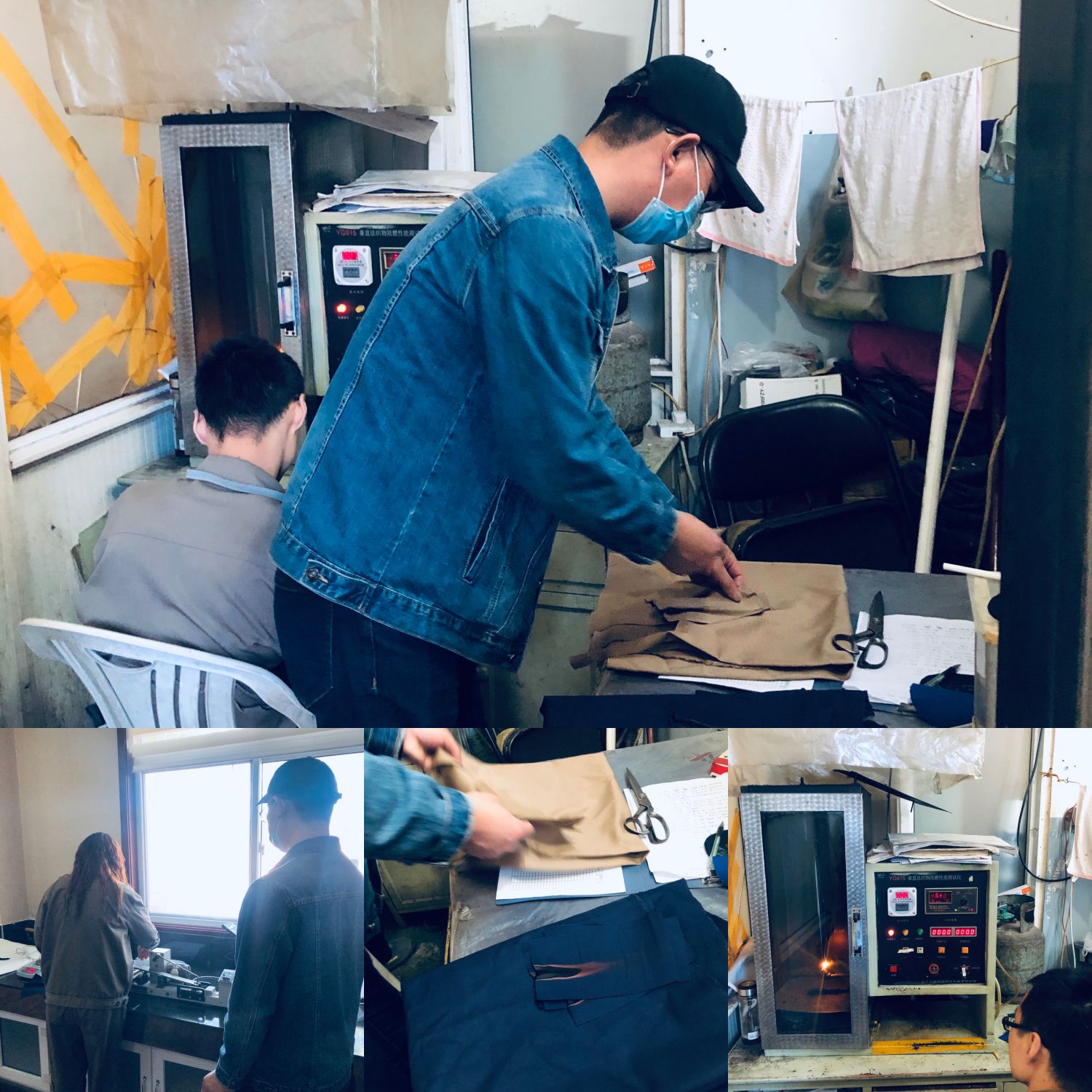 The entire acceptance site was very pleasant, and the representatives made experiments to confirm the quality of the fabric. After rigorous experiments, these batches of fabrics have been affirmed by customers, and they will be delivered to customers soon. It is hoped that this epidemic will not affect the production of customers, and at the same time this batch of fabrics can be processed into high-quality clothing in their factories.

Tianyu Textile supports customer on-site inspection. We have advanced production technology, both functional fabrics and Industrial clothing fabrics have good quality. Choose Tianyu, let us cooperate and win-win.