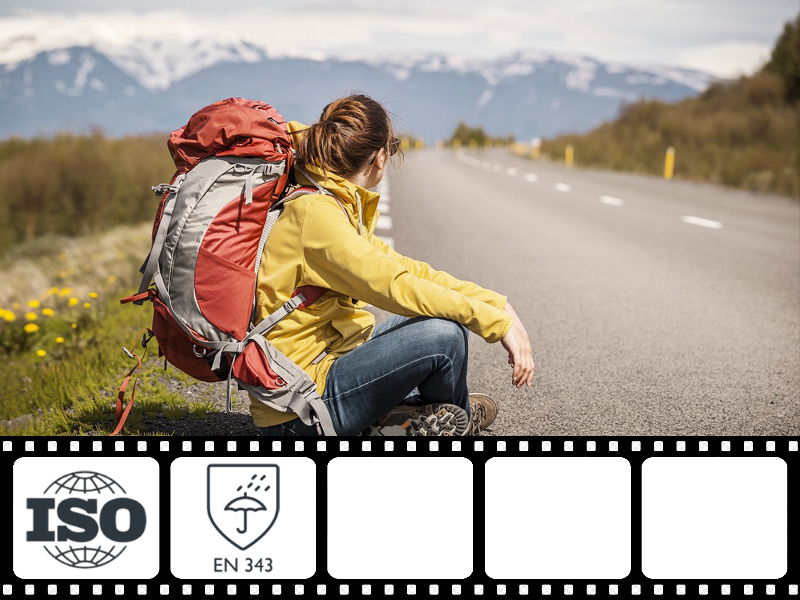 Coating WR TAFFETA丨100%Polyester WR/PU/PVC丨Plain 1/1
Material:

• 100% Polyester

Regular Specification:

• TAFFETA-180T 100% POLYESTER 50 ± 5 PLAIN 1/1 150 СМ TAFFETA-190T 100% POLYESTER 55 ± 5 PLAIN 1/1 150 СМ TAFFETA-210T 100% POLYESTER 63 ± 5 PLAIN 1/1 150 СМ TAFFETA-230T 100% POLYESTER 72 ± 5 PLAIN 1/1 150 СМ

Fabric Width(cm):

• 58/59"

Minimum Order Quanlity (MOQ):

• 5m (Retail) 500m (Make-to-order) Ready on warehouse, Ask for available color.
We're here to help: Easy ways to get the answers you need.
Share With:

Technical Data
Accreditations & Features
Related Products
Inquiry
Description of Poly Coating WR Taffeta Fabric- 100% Polyester + WR/PU/PVC

Polyester fabrics are very useful for workwear and outdoor jackets, windbrakers, rain jackets,tents, bags and etc. These fabrics are very durable with high tear resistance and excellent colorfastness.They are really easycare. Tianyu Textile offer a broad range of optional coatings like PU (polyurethane), PVC (polyvynil chloride), PA (polyacrylate) for better protection from wind, rain and snow. We use only high grade polyester for producing our polyester fabrics. It provides the softness and excellent longevity fabric. The coated WR Fabric offers EN 343 3:3 conformance at a competitive price.
Color fastness
Against light
4
ISO 105 B02
Rubbing dry
4
ISO 105 X12
Rubbing wet
4-5
ISO 105 X12
Against perspiration acid / basic
4
ISO 105 E04
Washing 60°C
4-5
ISO 105 C06
Washing 60°C staining
4
ISO 105 C06
Dry cleaning
4-5
ISO 105 D01
Abrasion resistance
EN530: class 3-4

Workwear Fabric performance After Washing 50 Times

Tensile Strength
Wrap≥800N Weft≥600N
ISO 13934-1:1999
Tear Strength
Wrap≥20N Weft≥20N
ISO 13937-2:2000
Shrinkage
≤±3%
ISO 5077:2007

Care Instructions

KEEP IN COOL DRY PLACE, WITH NO DIRECT SUNLIGHT
Accreditations of Poly WR Taffeta Fabric
EN 343 3:3
Key Features:
1. High colour fastness
2. Easy care finish
3. Oeko-Tex certified
4. Short production lead time
5. Widely used
Regular Polyester Taffeta Specification:

TAFFETA-180T 100% POLYESTER 50 ± 5 PLAIN 1/1 150 СМ
TAFFETA-190T 100% POLYESTER 55 ± 5 PLAIN 1/1 150 СМ
TAFFETA-210T 100% POLYESTER 63 ± 5 PLAIN 1/1 150 СМ
TAFFETA-230T 100% POLYESTER 72 ± 5 PLAIN 1/1 150 СМ
Available Finish: WR, PU, PVC, Breathable COATING (reach EN343 3:3 Standard) (ASK FOR MORE SPECIFICATION AND COATING)
Please fill in your procurement needs and contact information