The Middle East customer come to visit and order 8000 meter T/C 210G Fabric
2019-10-16
National Day holiday has just finished , Henan Tianyu Textile co.,ltd welcomed two customers from The Middle East on 10th October. The Middle East area is always hot and dry all over the year, Through communication, The workers in this area need to wear the light weight and breathable clothes which will make the workers feel comfortable in the climate. According to customers requirements, we recommenced our classic product POLY/COTTON 210G BLENDED FABRIC to them which adopts selected long stapled cotton and premium polyester, has the special advantages of air permeability, washable and comfort. This product can also reach European Standard and Oeko-Tex Standard 100 Class 2.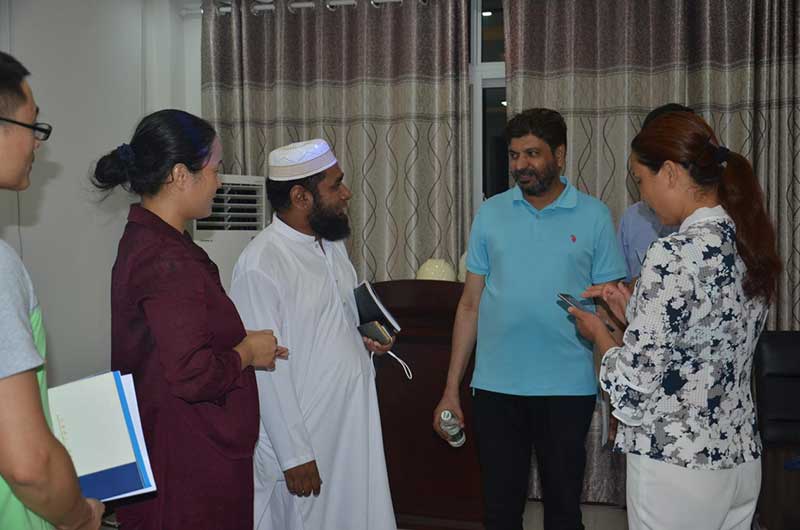 They are so satisfied with this product, therefore the signed the 8000m fabric during the visit, The customer said that the reason why they finally chose us is that we have experienced on workwear fabric and with excellent quality, stable delivery time and reasonable price. In addition, our specialty of products and efficient customer service is also the reason to impress our customers.

Now, we have arranged production and the following inspection and pp sample conformation will be operated once production finished. This is our first cooperation with this clients. We believe we will make a long cooperation relationship with them, because we believe that our products will provide high satisfaction for customers' end users.