15th-17th/10/2014 Vietnam Hanoi Fabric & Textile Material Expo 2014 in Hanoi, Vietnam
2016-12-19
This is the invitation from Henan Tianyu Garment CO., Ltd. We will participate in the Vietnam Hanoi Fabric & Textile Material Expo 2014 held in Hanoi, Vietnam during 15th - 17th of Octomber, 2014, which is the world's leading global fabric industry Convention. You and your company representatives are sincerely welcome to visit our booth. Our information about this event is as follows,
Exhibition Name
Vietnam Hanoi Fabric & Textile Material Expo 2014
Date
15th-17th Octomber 2014
Address
Cultural Palace, ICE, Hanoi, Vietnam
We are specializing in producing cotton, polyester/cotton and functional woven fabric normally used to make industry clothing and casual wear. With the rich experience and professional produce, our products' quality always meets the high standard requirements of our customers. We have learned that your company has enjoyed a great reputation in the fabric and garment communication field for many years. We are very expecting to establish a long term and good business relationship with your company in the near future.
It would be a great pleasure to meet you at the exhibition so that we can introduce our products as we will attend the show and display our best selling products. You may find something meeting your need.
If you have any question or enquiry, please don't hesitate to contact with me. We are looking forward to seeing you there and exchanging our opinions.
PS: our Booth Number is 1I-10, see location of our booth in below illustration.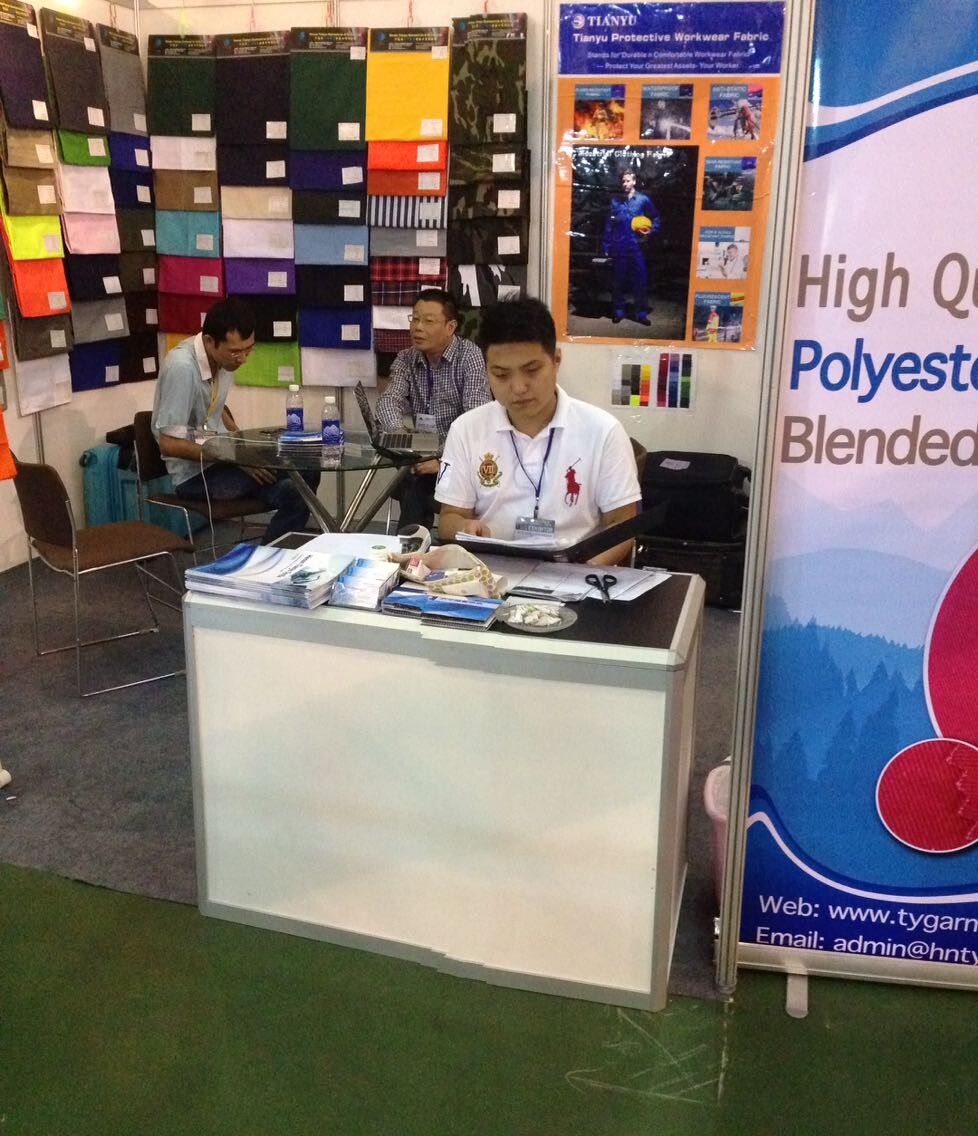 Choose Tianyu, Choose Quality, Choose Satisfaction.