Henan Tianyu Textile participated in the 2014 Vietnam Hanoi Fabrics & Textile Material EXPO
2014-10-24
At the afternoon of 17th, October, the 2014 Vietnam Hanoi Fabrics & Textile Material EXPO in Hanoi Veitnam International Center of Exhibition, come to a successful close.

The exhibition is a collection of Textile & Accessories Fair, Textile Equipment Exhibition and many other exhibition related textile industry.


Henan Tianyu Textile carefully prepared, with a superb level of quality, high cost-performance once again become a major highlight in the same industry. Accurate and professional positioning has attracted many local and foreign businessmen gathered to watch and consultation to discuss. Many Buyers brought the some inquiries and questions referred to the field of workwear fabrics and special functional fabrics, after Tianyu high-quality technical staffs' analysis and standard introduction, a number of great customer satisfaction, the site reached purchases intention. It is a harvest tour. The exhibition, we brought back a lot of advice from garment manufacturers and dealers invaluable.


Henan Tianyu Textile in the textile industry in recent years has made long-term development and success; there is a certain brand heritage, development of sound. With a good ability to market skill, we have in the field of workwear fabrics and special functional fabrics occupy a pivotal position. Even so, but we also know that is a long way to go. We will also continue to enhance the management system, to accelerate Tianyu branding process, rational face to market demand, making more quality service to customers and friends.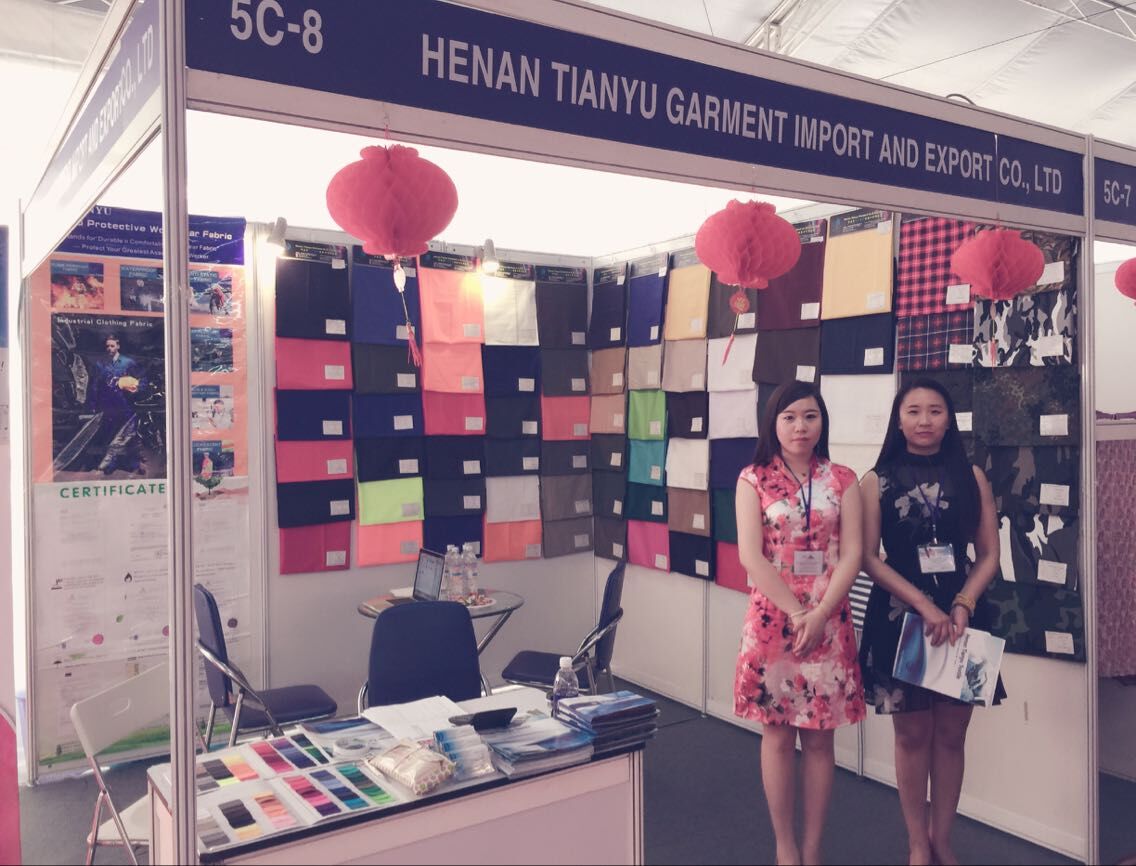 Choose Tianyu, Choose Quality, Choose Satisfaction.