Tianyu Textile now offers 100% polyester and 100% Nylon fabric (Taffeta, Oxford, Pongee, Gabardine, Lining)
2016-06-21
In order to satisfied the different customer requirement, Tianyu Textile now offers broad range of synthetic fabrics which are include 100% polyester and 100% Nylon fabric, the most popular from them are Oxford and Taffeta.
Oxford -
The synthetic oxford fabric has become increasingly popular in all the world due to the multi-purpose use of this fabric. Basket type of weaving provides good durability and breathable properties. It is soft and dries well. It is a very durable fabric which has good elastic, abrasion and chemical agents resistance characteristics. Oxford fabric with polyurethane coating guarantees high waterproof characteristics of fabric and prevents accumulation of dirt between fibers. The density of Oxford is determined by the thread thickness which is stated in DEN (denier), the bigger D number - the thicker thread is in Oxford, therefore the texture of this fabric is more apparent.
Field of application of Oxford fabric is wide and varies along with its density and type of coating. Oxford can be used for producing outer wear and work wear (jackets, overalls etc) as well as for bags, backpacks, suitcases, tents, equipage for tourism, hunting and fishing, tables, chairs, sleeping bags and different kinds of cases.
Taffeta -
Taffeta fabric is a light and soft polyester fabric It is durable enough for making light tents and jackets. It has good breathable properties and low percentage of shrinkage for using it as a lining. It dries well and creases slightly. Taffeta fabric is available with PU (polyurethane), PVC (polyvinyl chloride), WR (water resistant) and breathable finishes.
Oxford and Taffeta fabrics are used often with additional coatings:

PU (polyurethane)
- inner colorless coating which provides water- and wind -resisting properties Water-proofing capacity varies from 200 up to 5000 mm of water column..
PVC (polyvinyl chloride)
-. Inner thick rubber-impregnated coating which provides complete water resistance It has low thermal- and electroconductivity, it is resistant to many kinds of chemical agents Thickness of PVC is measured in mkm..
Tianyu Promise: "We use only high grade polyester for producing our polyester fabrics. It provides the softness, elasticity and good wear resistance of fabric. "
the synthetic fabrics catalog already attached in our website, for more types of our polyester and nylon fabric, please visit our catalog in "download" column
.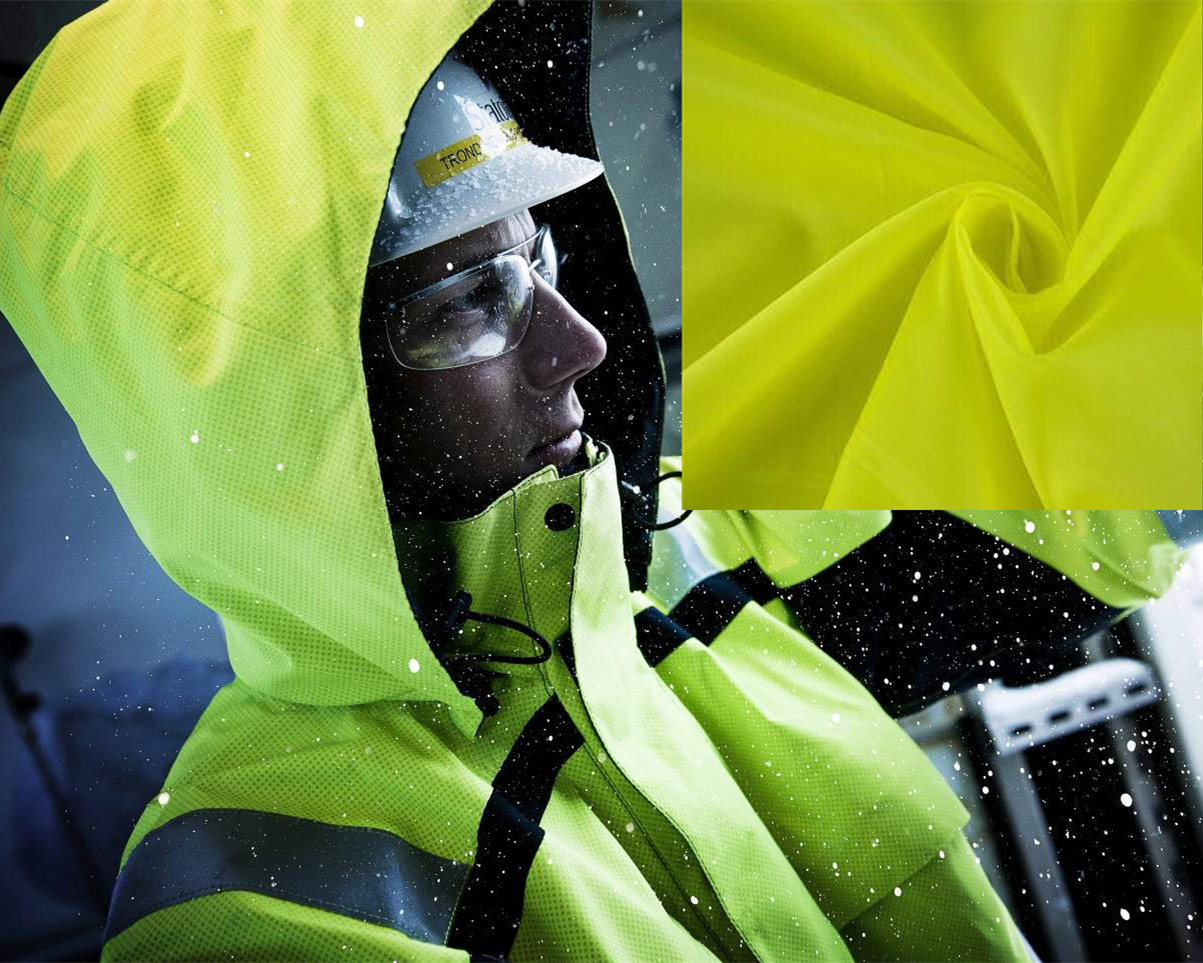 Choose Tianyu Choose Quality Chose Satisfaction