Tianyu Functional Fabric: (2) Anti-Static Fabric
2015-03-26
Anti-Static Fabric is required to prevent damage to electrical components or to prevent fires and explosions when working with flammable liquids and gases. This kind of function fabric is blended by conductive carbon or metal fiber and cotton or poly/cotton fiber whether embedded or blended. Therefore to bond or electrically connect personnel to ground and creating a wearable version of a faraday cage.
Normally, Anti-static fabric is weaved with permanent conductive fiber, which are weaved in warp, or warp and weft. The fabric style can be weaved as plain twill and canvas according to different needs and wearing environment. Anti-static Fabric could made from 100gsm-320gsm, therefore it could be wear in all seasons.
Recently, Anti-Static Fabric are highly appreciated by labor garment factories with its traits as high color fastness, soft hand-feeling, easy-to-care,easy to clean and high-performance.
Anti-Static Fabric is one of Tianyu's main products, and every bulks of anti-static fabric we produced has permanent anti-static property, though washed over 100 times, its conductivity can still meet the requirements of A class goods according to GB 12014-2009 and EN1149-1 Standard.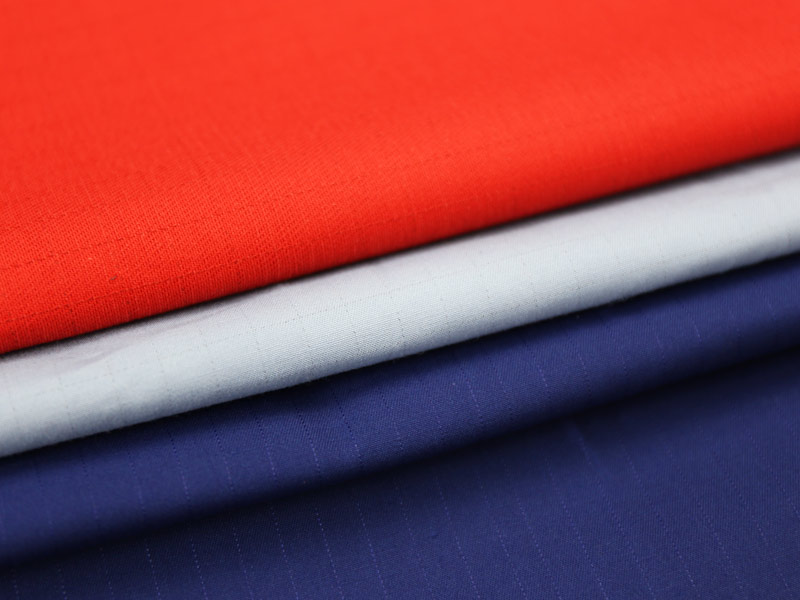 Choose Tianyu, Choose Quality, Choose Satisfaction.