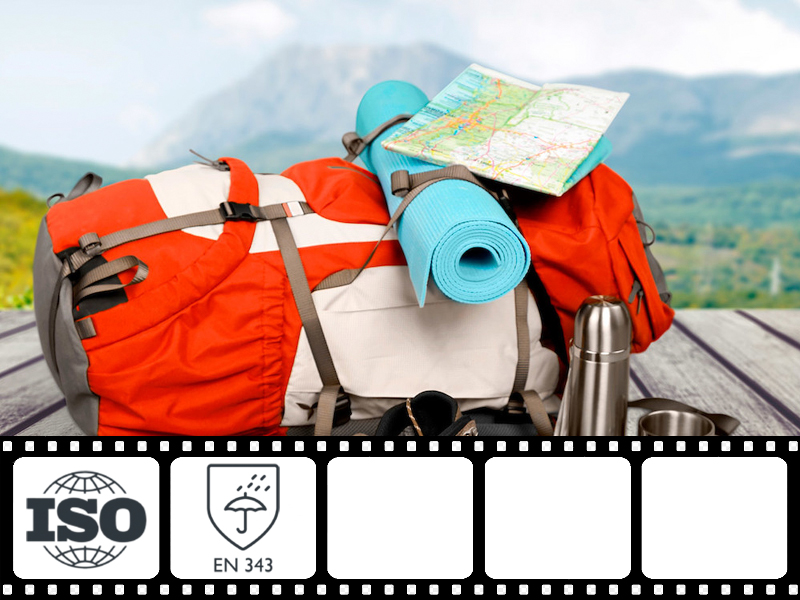 Coating WR TAFFETA丨100% Nylon WR/PU/PVC丨Plain 1/1
Material:

• 100% Nylon

Regular Specification:

• TAFFETA-180T 100% NYLON 50 ± 5 PLAIN 1/1 150 СМ TAFFETA-190T 100% NYLON 55 ± 5 PLAIN 1/1 150 СМ TAFFETA-210T 100% NYLON 63 ± 5 PLAIN 1/1 150 СМ TAFFETA-230T 100% NYLON 72 ± 5 PLAIN 1/1 150 СМ

Fabric Width(cm):

• 58/59"

Minimum Order Quanlity (MOQ):

• 500m (Make-to-order) Ready on warehouse, Ask for available color.
We're here to help: Easy ways to get the answers you need.
Share With:

Technical Data
Accreditations & Features
Related Products
Inquiry
Description of Poly Coating WR Taffeta Fabric- 100% Polyester + WR/PU/PVC


Nylon fabrics are very useful for workwear and outdoor jackets, windbrakers, rain jackets,tents, bags and etc. These fabrics are very durable with high tear resistance and excellent colorfastness.Taffeta is a multi-purpose fabric. It is light, soft and durable material. It dries fast and hardly might be creased. Nylon is strong and durable than polyester. Tianyu Textile offer a broad range of optional coatings like PU (polyurethane), PVC (polyvynil chloride), PA (polyacrylate) for better protection from wind, rain and snow.The coated WR Fabric offers EN 343 3:3 conformance at a competitive price.
Color fastness
Against light
4
ISO 105 B02
Rubbing dry
4
ISO 105 X12
Rubbing wet
4-5
ISO 105 X12
Against perspiration acid / basic
4
ISO 105 E04
Washing 60°C
4-5
ISO 105 C06
Washing 60°C staining
4
ISO 105 C06
Dry cleaning
4-5
ISO 105 D01
Abrasion resistance
EN530: class 3-4

Workwear Fabric performance After Washing 50 Times

Tensile Strength
Wrap≥800N Weft≥600N
ISO 13934-1:1999
Tear Strength
Wrap≥20N Weft≥20N
ISO 13937-2:2000
Shrinkage
≤±3%
ISO 5077:2007

Care Instructions

KEEP IN COOL DRY PLACE, WITH NO DIRECT SUNLIGHT
Accreditations of Poly WR Taffeta Fabric
EN 343 3:3


Key Features:
1. High colour fastness
2. Easy care finish
3. Oeko-Tex certified
4. Short production lead time
5. Widely used
Regular Nylon Taffeta Specification:
TAFFETA-180T 100% NYLON 50 ± 5 PLAIN 1/1 150 СМ
TAFFETA-190T 100% NYLON 55 ± 5 PLAIN 1/1 150 СМ
TAFFETA-210T 100% NYLON 63 ± 5 PLAIN 1/1 150 СМ
TAFFETA-230T 100% NYLON 72 ± 5 PLAIN 1/1 150 СМ

Available Finish: WR, PU, PVC, Breathable COATING (reach EN343 3:3 Standard) (ASK FOR MORE SPECIFICATION AND COATING)
Please fill in your procurement needs and contact information