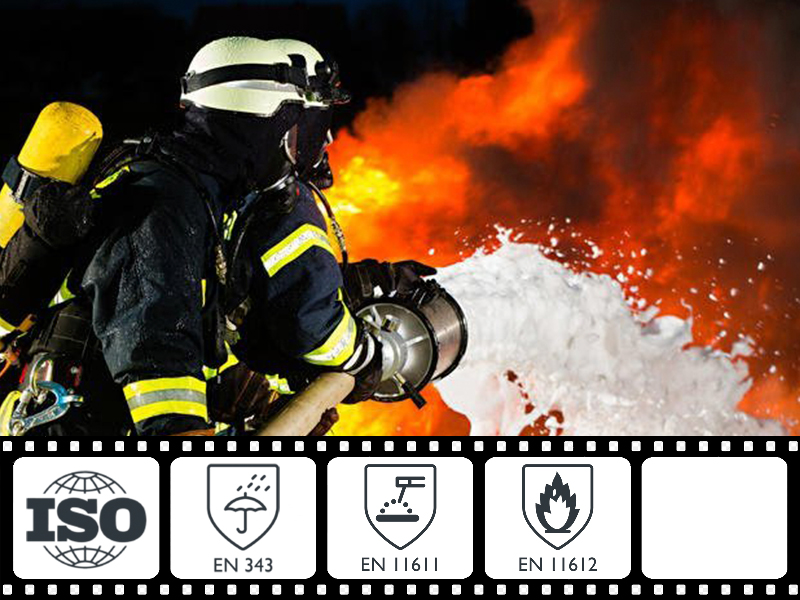 OIL WATER REPELLENT ANTISTATIC FR FABRIC丨99%COTTON 1%ANTISTATIC 300GSM丨TWILL 31
Material:

• 99% Cotton 1% Antistatic

Fabric Weight(gsm):

• 240GSM

Fabric Width(cm):

• 58/59"

Minimum Order Quanlity (MOQ):

• 5000m ( Make-to-order)
We're here to help: Easy ways to get the answers you need.
Share With:

Technical Data
Accreditations & Features
Related Products
Inquiry
Description of WR Antistatic FR Fabric- 99% Cotton 1% Antistatic
Tianyu Textile Oil water repellent fabric, with higher performance of oil resistant and waterproof functions,we use fluorocarbon treatment technology applied to the fabric to provide excellent levels of resistance against oil, water and some chemicals. When liquid spills come into contact with the fabric, they form into beads and roll off the surface. Any dry soiling of the fabric is easily brushed off the surface.This finish conforms to EN 13034 aqueous chemical splash standard, and has been designed to last and remain effective through repeated laundering cycles.Also this fabric is mainly used for protection under the environment of frequent contact with oil and water. Protective clothing made of this fabric has excellent property of breath freely,wet permeability,comfortable to wear. OIL WATER REPELLENT Treatment can be treated on almost all kind of basic workwear fabric( 100% Cotton, Cotton Rich, Polyester Cotton) and could also combined with other functions, (Flame Retardant, Antistatic, High-Visibility, etc), so now its very popular in European market.
Color fastness
Against light
4
ISO 105 B02
Rubbing dry
4
ISO 105 X12
Rubbing wet
4-5
ISO 105 X12
Against perspiration acid / basic
4
ISO 105 E04
Washing 60°C
4-5
ISO 105 C06
Washing 60°C staining
4
ISO 105 C06
Dry cleaning
4-5
ISO 105 D01
Abrasion resistance
EN530: class 3-4

Workwear Fabric performance After Washing 50 Times

Tensile Strength
Wrap≥800N Weft≥600N
ISO 13934-1:1999
Tear Strength
Wrap≥20N Weft≥20N
ISO 13937-2:2000
Shrinkage
≤±3%
ISO 5077:2007

Care Instructions

KEEP IN COOL DRY PLACE, WITH NO DIRECT SUNLIGHT
Accreditations of Antistatic WR Fabric
ISO 11611 (CLASS 1) – Protective fabric for welders
ISO 11612 (A1, A2, B1, C1, E3, F1) – Protective fabric for industrial workers
EN 1149-5 (1149-3 METHOD 2) – Protective fabric with Antistatic properties, ESD protection
ASTM 1959 ARC RAITING: ATPV = 13.0 cal/cm2
HEAT ATTENUATION FACTOR: HAF = 81%
EN14419, EN4920 AATCC118,
AATCC22 - Water Repellent Test
AATCC130-Oil Repellency: Hydrocarbon Resistance Test

Key Features:
1. Chemical Flame Retardant Finish
2. Protection Against Fire,Heat, Flame spread And Welding
3. Good Tear And Tensile Strength
4. 100% Cotton For Comfort And Air permeability
5. Good Colour Fastnes, odurless
6. Excellent Wash Shrinkage and Hard Wearing
7. Tested To Industrial Laundry 50 Washes At 75°
8. Standard for FR Clothing
Please fill in your procurement needs and contact information