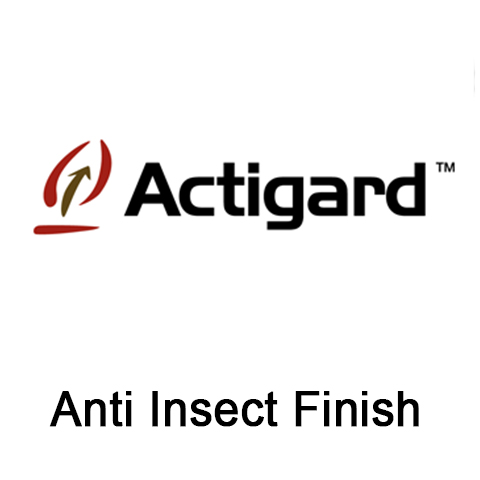 Anti-Insect Finish
We're here to help: Easy ways to get the answers you need.
Share With:

Technical Data
Accreditations & Features
Related Products
Inquiry
Tianyu Textiles provide more functional treatment on workwear fabric. This could provide multifunctional protection – or to combine protection with greater comfort or a fit and smarter appearance. For more information please contact one of our sales representatives who will be happy to advise.

Anti-Insect Finish
Tianyu Anti-Mosquito Fabric Adopt the Actigard® finish has long-lasting active ingredients that have proved highly effective against vectors such as mosquitoes and ticks. it is skin friendly and environmental friendly.retains an high protective effect, even after numbers of washes.It have special protective function for worker's against the insects which carrying infection source, it is specially suitable for making military and outdoor garments.It conforms to Standard 100 by OEKO-TEX®.


More Finishes:
Soft / Harder Fabric Handel Finish
Crease Resistant Finish
Anti-Bacterial/ Microbial Finish
Brush/Peach Finish Comfort Finish
Anti-Chemical Finish
Please fill in your procurement needs and contact information