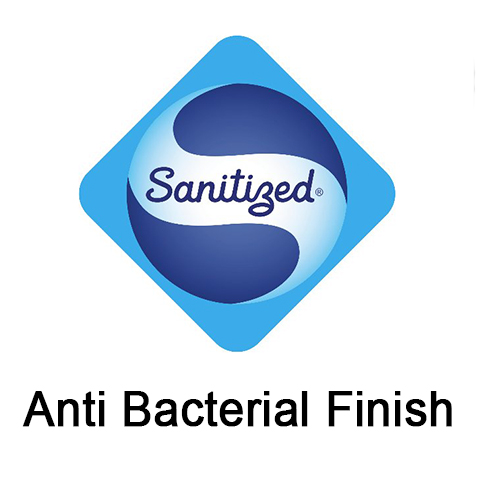 Anti-Bacterial/ Microbial Finish
We're here to help: Easy ways to get the answers you need.
Share With:

Technical Data
Accreditations & Features
Related Products
Inquiry
Tianyu Textiles provide more functional treatment on workwear fabric. This could provide multifunctional protection – or to combine protection with greater comfort or a fit and smarter appearance. For more information please contact one of our sales representatives who will be happy to advise.

Anti-Bacterial/Microbial Finish
Tianyu Textile adopt Swiss Sanitized® antibacterial treatment has provide our fabric an exceptionally effective antibacterial finish to fabrics. This finish provides a natural and wash-resistant protection and is the ideal choice for fabrics used in hygiene-critical situations.
The used Swiss Sanitized® product is environmentally safe, conforms to OEKO-TEX Standard 100 and retains an extremely high antibacterial effect, even after multiple industrial washes.


More Finishes:

Brush/Peach Finish Comfort Finish
Soft / Harder Fabric Handel Finish
Crease Resistant Finish
Anti-Insect Finish
Anti-Chemical Finish
Please fill in your procurement needs and contact information