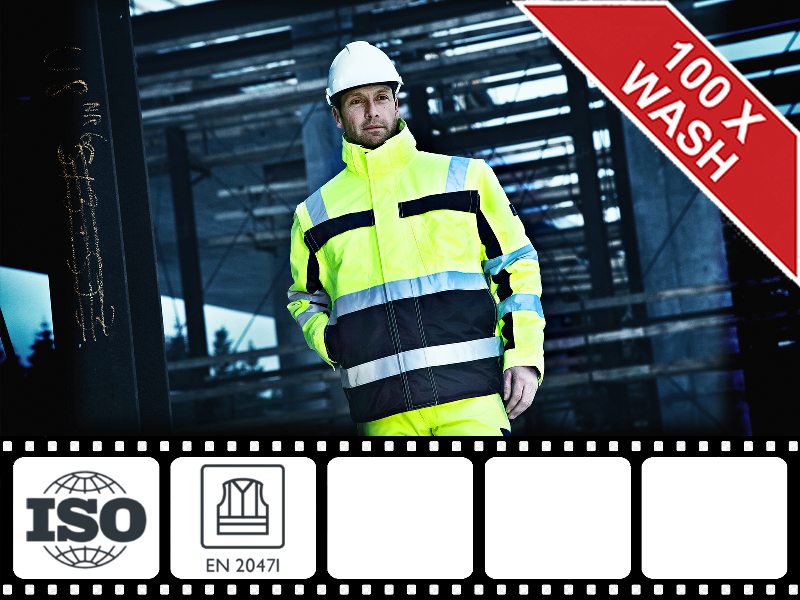 INTERWOVEN-265 265gsm丨50% Cotton 50% Polyester丨Twill 3/1
Material:

• INTERWOVEN-265 265gsm丨50% Cotton 50% Polyester丨Twill 3/1

Fabric Weight(gsm):

• 265GSM

Fabric Width(cm):

• 58/59"

Package:

• By rolls ,standard export packing, or as customer requestBy rolls 75-100m, standard export packing, inside with plastic bag. 20"container 40000~45000m40"container 55000-60000m
We're here to help: Easy ways to get the answers you need.
Share With:

Technical Data
Accreditations & Features
Related Products
Inquiry
Description of High Visibility Interwoven Polyester Cotton Fabric
Tianyu Textile offers regular interwoven CVC fabrics where the inside of the fabric worn next to the skin is cotton and the outside is polyester, that guarantees excellent hygienic characteristics. Interwoven fabric specially designed for High-Visibility clothing . Available in HighVis Orange and HighVis Yellow, the fabric increases safety on railroads due to better visibility of workers. INTERWOVEN-265 (HI-VIS) is a durable fabric with lasting, crisp colour certified to EN 20471 & RIS-3279-TOM (former GO/RT 3279).
Color fastness
Against light
4
ISO 105 B02
Rubbing dry
4
ISO 105 X12
Rubbing wet
4-5
ISO 105 X12
Against perspiration acid / basic
4
ISO 105 E04
Washing 60°C
4-5
ISO 105 C06
Washing 60°C staining
4
ISO 105 C06
Dry cleaning
4-5
ISO 105 D01
Abrasion resistance
EN530: class 3-4

Workwear Fabric performance After Washing 50 Times

Tensile Strength
Wrap≥800N Weft≥600N
ISO 13934-1:1999
Tear Strength
Wrap≥20N Weft≥20N
ISO 13937-2:2000
Shrinkage
≤±3%
ISO 5077:2007

Care Instructions

KEEP IN COOL DRY PLACE, WITH NO DIRECT SUNLIGHT
Accreditations of

High Visibility Interwoven Polyester Cotton Fabric
EN20471


Key Features:
1. Easy care finish
2.Oeko-Tex certified
3.High Color Fastness
4.Suitable for industrial laundering
5.Moisture management
Please fill in your procurement needs and contact information