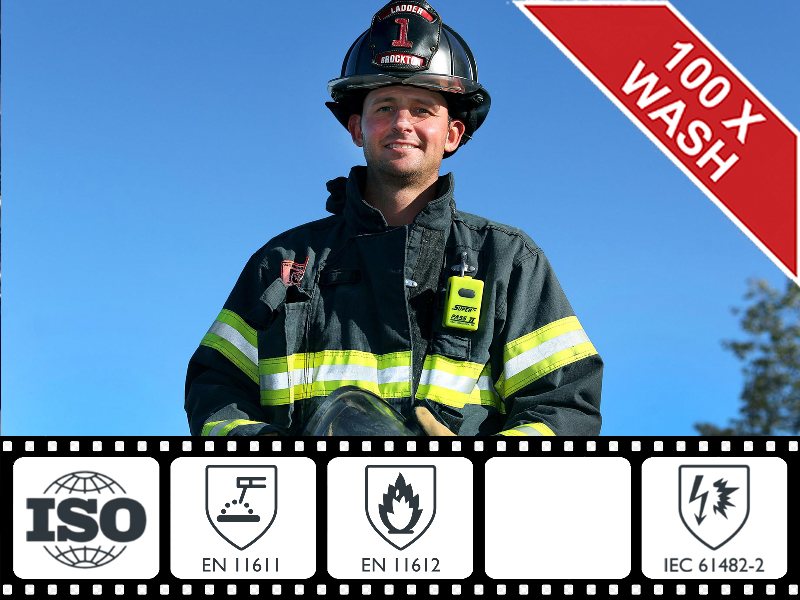 CFR-400gsm | 100% Cotton | FR- Sateen 4/1
Material:

• 100% Cotton FR Sateen

Fabric Weight(gsm):

• 400GSM

Fabric Width(cm):

• 57/58"

Package:

• By rolls ,standard export packing, or as customer requestBy rolls 75-100m, standard export packing, inside with plastic bag. 20"container 40000~45000m40"container 55000-60000m
We're here to help: Easy ways to get the answers you need.
Share With:

Technical Data
Service
More Products
Inquiry
Description of CFR - Cotton FR 400gsm Fabric

CFR-400 Sateen is the heavyweight cotton FR fabric with a 4/1 sateen weave, has pass the highest level of protection from metal splashes – E3. Sateen weave could not only bring the comfort-wearing, but also helps molten metal drops go off easily from the smooth surface of the fabric when used in fr clothing.
CFR-400 Sateen is extremely useful in protective overalls, bibs or aprons of welders and other workers.
Color fastness
Against light
3-4
ISO 105 B02
Rubbing dry
1-3
ISO 105 X12
Rubbing wet
3-4
ISO 105 X12
Against perspiration acid / basic
4-5
ISO 105 E04
Washing 60°C
4-5
ISO 105 C06
Washing 60°C staining
4-5
ISO 105 C06
Dry cleaning
4-5
ISO 105 D01
Abrasion resistance

EN530: class 3-4
Fire retardant performance After Washing 50 Times
After flaming(s)
≤2
0
Afterglow(s)
≤2
0
Damage Length (mm)
≤150
75
Tensile strength
ISO 13934-1: warp/weft 1300/750N
Tear strength
ISO 13937-2: warp/weft 25.0/21.5N
Dimensional change
ISO 5077: warp/weft +/-3%
Care Instructions

KEEP IN COOL DRY PLACE, WITH NO DIRECT SUNLIGHT
Accreditations of CFR-320 Fabric
ISO 11611 (Class 1) – Protective fabric for welders

ISO 11612 (A1, A2, B1, C1, E3, F1) – Protective fabric for industrial workers

ASTM 1959 ARC RAITING: ATPV = 16.1 cal/cm2

HEAT ATTENUATION FACTOR: HAF = 84.5%

EN 61482-1-1 (panel test) – Protective clothing against the hazards of an electric arc,


Key Features of CAFR-320 Fabric:
1. Chemical flame retardant finish

2.Excellent protection against fire & heat

3.Good resistance on molten metal splash

4.Good tear & tensile strength

5.100% cotton for comfort, softness and air permeability

6.4/1 satin for aesthetics and comfort

7.Excellent Good Colour Fastness, odourless

8.Excellent wash shrinkage and Hard Wearing

9.Tested to industrial laundry 50 washes at 75ºC.


Please fill in your procurement needs and contact information