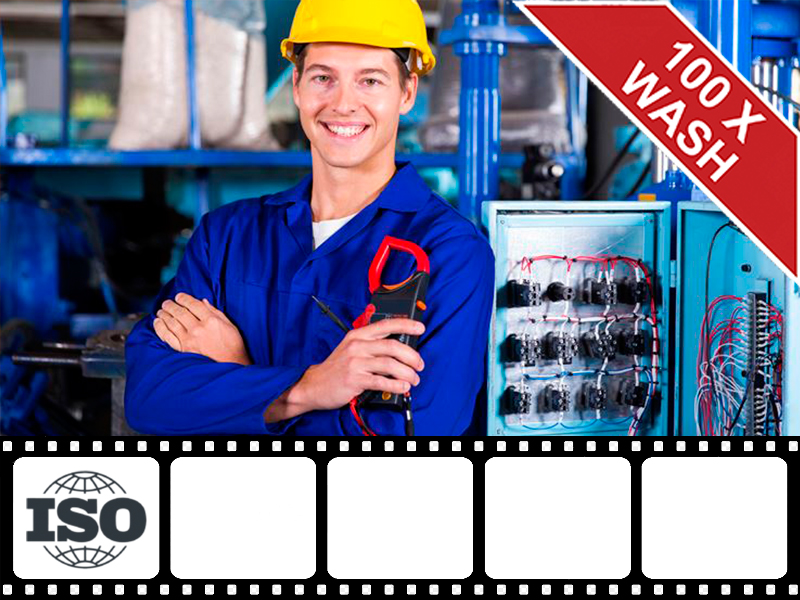 CFR-180gsm | 100% Cotton FR | Plain 1/1
Material:

• 100% Cotton

Fabric Weight(gsm):

• 170GSM

Fabric Width(cm):

• 57/58"

Minimum Order Quanlity (MOQ):

• 3000m ( Make-to-order)
We're here to help: Easy ways to get the answers you need.
Share With:

Technical Data
Accreditations & Features
Related Products
Inquiry
Description of CFR 180 - 100% Cotton 180gsm FR Fabric
A very light and comfortable flame retardant fabric made of 100% cotton with weight of 170 g/m2 and plain 1/1 weave. Thin, soft and pleasant to touch, yet durable and flame retardant.
CFR-180 is suitable for lining, combined with flame retardant quilted cotton padding used as winter work wear against cold weather outdoor working. Flame retardant lining is indispensable in the FR-clothing, such as in firefighting coveralls and suits.It can also be used for warm winter FR-clothing (jacket and trousers).

COLOR FASTNESS

Color Change (Washing 60°C)
4-5
ISO 105 C06
Color Staining (Washing 60°C)
4
ISO 105 C06
Rubbing Fastness Dry
4
ISO 105 X12:1995
Rubbing Fastness Wet
3
ISO 105 X12:1995
Light Fastness
3-4
ISO 105 B02

PHYSICAL PROPERTIES
Tensile Strength (N)
warp/weft 800/490N
ISO 13934-1
Tear Strength (N)
warp/weft 11/10N
ISO 13937-2
Dimensional Stability to Washing (Max)
warp/weft +/-3%
ISO 5077
Abrasion resistance
>20,000 rubs ISO12947-2:1999
Pilling Resistance
4 ISO 12945-2:2001
Care Instructions

KEEP IN COOL DRY PLACE, WITH NO DIRECT SUNLIGHT
Accreditations of CFR-180 Fabric
ISO 14116 – Protective clothing – Protection against heat and flame – Limited flame spread materials, material assemblies and clothing


Key Features:
1. Chemical flame retardant finish
2. Lightweight with protection against flame spread
3. 100% cotton for comfort, softness & breathable
4. Good colour fastness
Please fill in your procurement needs and contact information