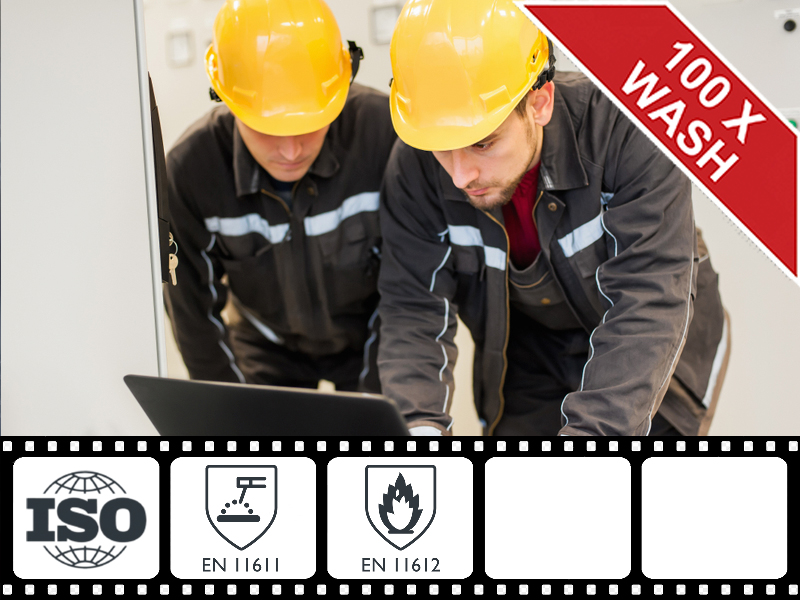 CPFR-220丨80% Cotton 20% Polyester丨FR 3/1 TWILL
Material:

• 80% Cotton 20% Polyester Fabric

Fabric Weight(gsm):

• 220gsm

Fabric Width(cm):

• 57/58"

Minimum Order Quanlity (MOQ):

• 3000m ( Make-to-order)
We're here to help: Easy ways to get the answers you need.
Share With:

Technical Data
Accreditations & Features
Related Products
Inquiry
Description of CPFR 220 - 80% Cotton 20% Polyester 220gsm FR Fabric
CPFR- 220 is a light protective fabric for hot climate made of 80% Cotton / 20% Polyester with flame retardant finishing. This fabric is ensures protective FR-fabric features and also enforced with durability, higher tear resistance and better colorfastness of polyester.
The areas of use might be Transportation of Oil & Gas (pipelines workers), Petrochemical (refineries staff), Utilities (Electrical/Water/Gas service companies personnel) etc.
COLOR FASTNESS

Color Change (Washing 60°C)
4-5
ISO 105 C06
Color Staining (Washing 60°C)
4
ISO 105 C06
Rubbing Fastness Dry
4
ISO 105 X12:1995
Rubbing Fastness Wet
3
ISO 105 X12:1995
Light Fastness
3-4
ISO 105 B02

PHYSICAL PROPERTIES
Tensile Strength (N)
warp/weft 1200/550N
ISO 13934-1
Tear Strength (N)
warp/weft 23/26N
ISO 13937-2
Dimensional Stability to Washing (Max)
warp/weft +/-3%
ISO 5077
Abrasion resistance
20,000 rubs ISO12947-2:1999
Pilling Resistance
4 ISO 12945-2:2001
Care Instructions

KEEP IN COOL DRY PLACE, WITH NO DIRECT SUNLIGHT
Accreditations of CPFR-220 Fabric
ISO 11612 (A1, C1, F1) – Protective fabric for industrial
workers
ISO 11612 (A-A1, B1, C1, E3, F1) – Protective fabric for industrial workers

Key Features:
1. Chemical flame retardant finish
2. Lightweight with protection against flame spread
3. Good colour fastness
4. Cotton for comfort, Polyester for durability
Please fill in your procurement needs and contact information