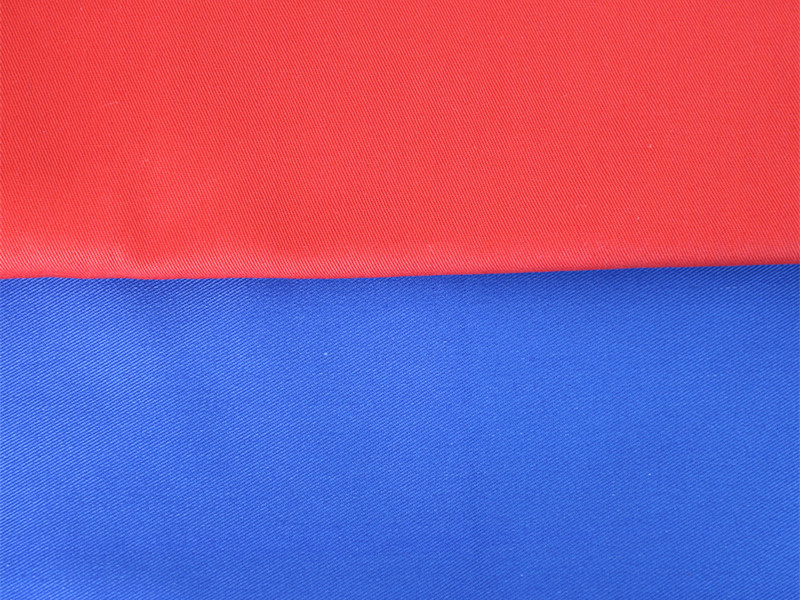 C/N FLAME RETARDANT FABRIC 330gsm | 88% Cotton, 12% Nylon | FR-Twill 3/1
Material:

• 88% Cotton 12% Nylon 16*10 108*56

Fabric Width(cm):

• 150cm(±1cm)/60"

Fabric Weight(gsm):

• 330GSM

Washing:

• 60°C

Package:

• By rolls ,standard export packing, or as customer requestBy rolls 75-100m, standard export packing, inside with plastic bag. 20"container 40000~45000m40"container 55000-60000m

Standard:

• ASTM F1959-06 Class 3Protection Against Electric Arc NFPA2112 HRC 2Protection Against Flash FireEN ISO 11611: 2007 A1+A2 Clothing for Welding and Allied Processes EN 1SO 11612:2008 A/B1/C1/E1Protection Against Heat and Flame
We're here to help: Easy ways to get the answers you need.
Share With:

Technical Data
Service
More Products
Inquiry
C/N FR Fabric
is best used in Electric companies and also in Automotive and Petroleum industries. This is An innovative products by Tianyu Textile and with the very durable construction that are blended of 88% cotton and 12% nylon, this product is very popular in USA, Brazil and other countries due to increased life circle of working garments. C/N FR Fabric provides excellent protection from the risks of Flash fire and Electric Arc with rich cotton blended,it is also very comfort to wear.

Color fastness
Against light
3-4
ISO 105 B02
Rubbing dry
4
ISO 105 X12
Rubbing wet
4-5
ISO 105 X12
Against perspiration acid / basic
4-5
ISO 105 E04
Washing 60°C
4-5
ISO 105 C06
Washing 60°C staining
4
ISO 105 C06
Dry cleaning
4-5
ISO 105 D01
Abrasion resistance

EN530: class 3-4
Fire retardant performance After Washing 50 Times
After flaming(s)
≤2
0
Afterglow(s)
≤2
0
Damage Length (mm)
≤150
75
Tensile strength
ISO 13934-1: warp/weft 820/400N
Tear strength
ISO 13937-2: warp/weft 29/26N
Dimensional change
ISO 5077: warp/weft +/-1%
Care Instructions

KEEP IN COOL DRY PLACE, WITH NO DIRECT SUNLIGHT

Fire retardant performance After Washing 50 Times
1. The Formaldehyde Content of our Flame Retardant Fabric is less than 300.OG 4.0-7.5
2. Finished by Special Technique with Enviromental Dye and No Carcinogen Aromatic Substance
3. Flame Retardant and Thermal Performance
4. More than 10 years of Experience of US and Europe Markets.
5. Standards: GB8965-2009, En 11612, NFPA2112 etc.
We Guarantee
For New Customer
________________________________________
1.Your kind enquiry will be replied in 2 hours and 24 hours if time difference

2.Price will be offered in 2 hours ,24 hours if time difference.

3.Free sample can be sent for evaluation if in need.

4.Sample making can be made according to your requirements before placing order.

For Old Customer
_______________________________________
1.Shipping samples will be sent for check before shipment.

2.Test report will be sent for evaluation before shipment.

3.Any big quality problem caused by us, money will be return or to do again until meet your requirments.

4.Updating the new products and hot selling products in relative market.

5.Updateing the production schedule regularly.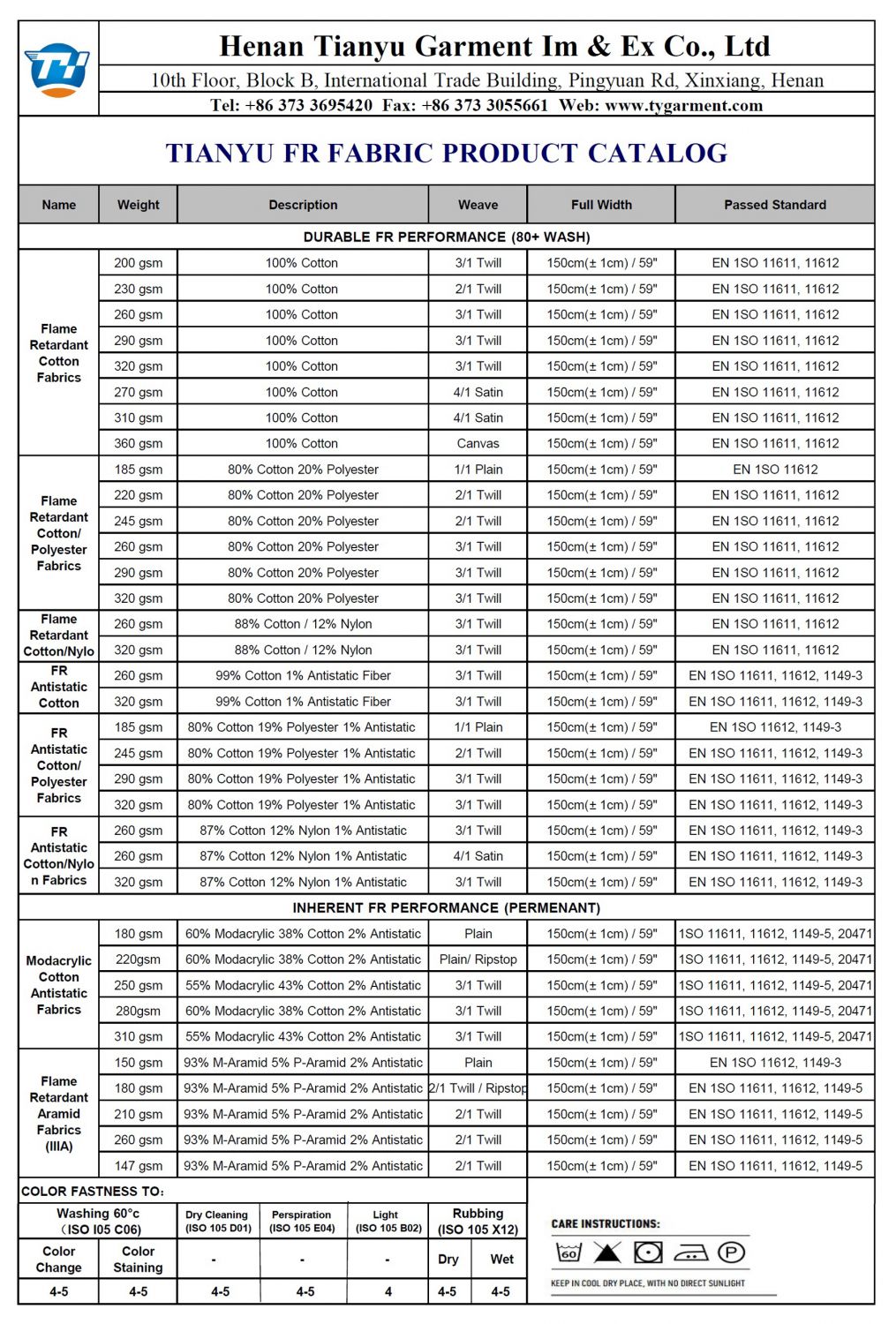 * These are regular specifications above, MOQ are 3000 meters for solid dyed fabrics.
we also provide small batch production, please contact us for more information.
* Not regular specifications could be customized from 150gsm to 400gsm, please contact us for more information。
Please fill in your procurement needs and contact information