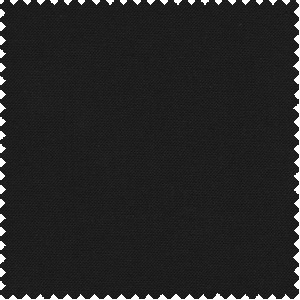 AFR-260gsm | 93% M-Aramid, 5% P-Aramid, 2% AS | Ripstop FR
Material:

• 93% Meta Aramid, 5% Para Aramid, 2% Antistatic

Fabric Width(cm):

• 151cm(±1cm)/60"

Fabric Weight(gsm):

• 260GSM / 7.7OZ

Minimum Order Quanlity (MOQ):

• 5m (Retail) 500m (Make-to-order) Ready on warehouse, Ask for available color.
We're here to help: Easy ways to get the answers you need.
Share With:

Technical Data
Accreditations & Features
Related Products
Inquiry
Description of AFR-260gsm - 93% Meta Aramid, 5% Para Aramid, 2% Antistatic FR Fabric
AFR-260 is an inherent protective fabric made of 93% Meta-Aramid, 5% Para-Aramid, 2% Antistatic, with a weight of 260 gsm. It comes in twill 2/1 weave. AFR-260gsm is an innovative inherent flame resistant fabric, owns excellent property of FR, Anti-static, arc proof, wear and tear resistance property. This fabric is best used for FR bibs and FR overalls for workers in the oil and gas, chemical and power industries, flight suits, uniform for petroleum drilling, gas, fire fighting industries etc. AFR-260 fabric provides protection against Fire, open Flame and Electric Arc. Inherent thermal protection cannot be washed out. The fabric is very durable and super-resistant to abrasion. AFR-260gsm are light weight and good breathability, which gives extra comfort to the wearer. Due to integrated carbon antistatic yarn, AFR-260gsm prevents building up electrostatic discharge (ESD) and eliminates the possibility of explosion in oil, gas and other industries.
COLOR FASTNESS

Color Change (Washing 60°C)
4-5
ISO 105 C06
Color Staining (Washing 60°C)
4-5
ISO 105 C06
Rubbing Fastness Dry
4-5
ISO 105 X12:1995
Rubbing Fastness Wet
4
ISO 105 X12:1995
Light Fastness
4
ISO 105 B02

PHYSICAL PROPERTIES
Tensile Strength (N)
warp/weft 1400/880N
ISO 13934-1
Tear Strength (N)
warp/weft 54/43N
ISO 13937-2
Dimensional Stability to Washing (Max)
warp/weft +/-3%
ISO 5077
Abrasion resistance
- ISO12947-2:1999
Pilling Resistance
- ISO 12945-2:2001
Care Instructions

KEEP IN COOL DRY PLACE, WITH NO DIRECT SUNLIGHT
Accreditations of AFR-260gsm Fabric
EN 469 – Protective clothing for firefighters
ISO 11612 (A1, A2, B1, C1, E3, F1) – Protective fabric for industrial workers

EN 1149-5 (1149-3 METHOD 2) – Protective fabric with Antistatic properties, ESD protection

Key Features:
1.Lightweight with protection against flame spread
2.Flame protection is built into the fibers and will never wash out.
3.comfort, softness & breathable
4.Good colour fastness
More Specification we also could made:
93% Meta Aramid, 5% Para Aramid, 2% Antistatic, 260 gsm plain

93% Meta Aramid, 5% Para Aramid, 2% Antistatic, 254 gsm plain

93% Meta Aramid, 5% Para Aramid, 2% Antistatic, 255 gsm plain

93% Meta Aramid, 5% Para Aramid, 2% Antistatic, 254 gsm plain

93% Meta Aramid, 5% Para Aramid, 2% Antistatic, 254 gsm 2/2 twill

93% Meta Aramid, 5% Para Aramid, 2% Antistatic, 260 gsm ripstop (square weave)

93% Meta Aramid, 5% Para Aramid, 2% Antistatic, 260gsm 3/1 twill
Please fill in your procurement needs and contact information