Youth Day
2015-05-05
Youth Day originated in China in 1919 of anti-imperialist . May Fourth patriotic movement against empire is a thorough Ism and feudalism patriotic movement, but also the start of Chinese New Democratic Revolution. In 1939, the Shaanxi-Gansu-northwest Salvation Youth Union regulations on May 4 for the Chinese Youth Day.
During the Youth Day, to be held around China colorful celebrations, the young people have to focus on various social volunteer and social practice, there are many places adult ceremony held during the Youth Day.
Henan Tianyu Garment Import and Export Co., Ltd. is a dynamic enterprise, in order to deeply understand the meaning of Youth Day --patriotism, progress, democracy, scientific, especially organized employees to visit Xinxiang Museum . After those activities,I believe this event can make us understand the profound significance of the Youth Day deeply, and actively use them to go to work. I Believe Henan Tianyu tomorrow will be more beautifulbecause of you .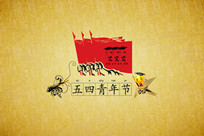 Choose Tianyu, Choose Quality, Choose Satisfaction.