Tianyu Textile took part in Henan's Trade and Investment Exchange Conference
2015-11-16
On the afternoon of Novermber 12, the third ' Henan's Trade and Investment Exchange Conference' hold in the Zhengzhou city, the captal of Henan province. Tianyu Textile company were invited to take part.
The theme of this conference is ' the business communication between the advanced enterprises and the trade mission from Nigeria.' The 25 trading representatives from Cross River State, Nigeria, Headed by the governor of this state for about 2 days visit and trade exchanges. They hope to communicate and coorporate with competitive companies in Henan. This time, the functional fabric is the one of the procurement plans.
During the conference, Tianyu representatives paticipate in commercial negotiations with Nigeria delegation, giving insight into the of thier demand , and also provide samples and company profile to enhance the knowledge of Tianyu Textile Company.
Finally, this conference was successfully concluded with the relaxed happy atmosphere, Nigeria delegation is very satisfied with Tianyu Company, and have strong desire for coorporation. The governor said that they will working our the detail when they back to Nigeria and enable quick collaboration between each other.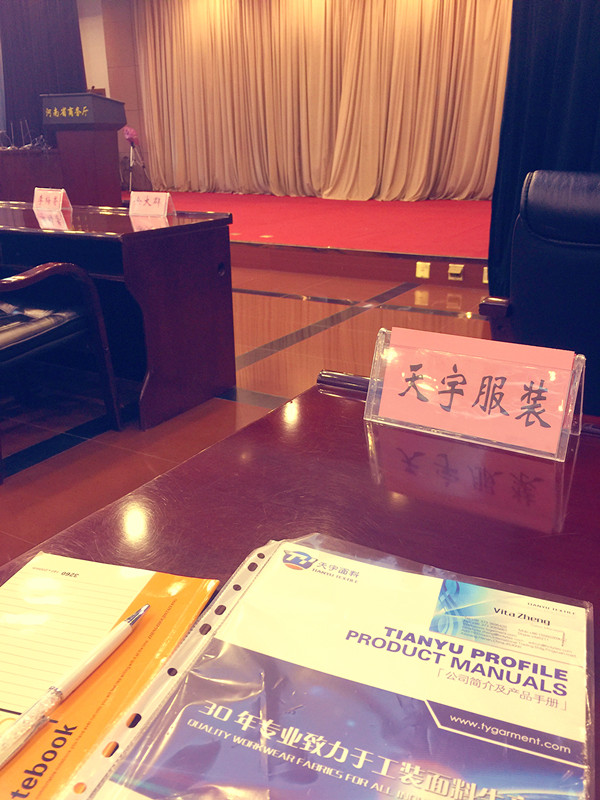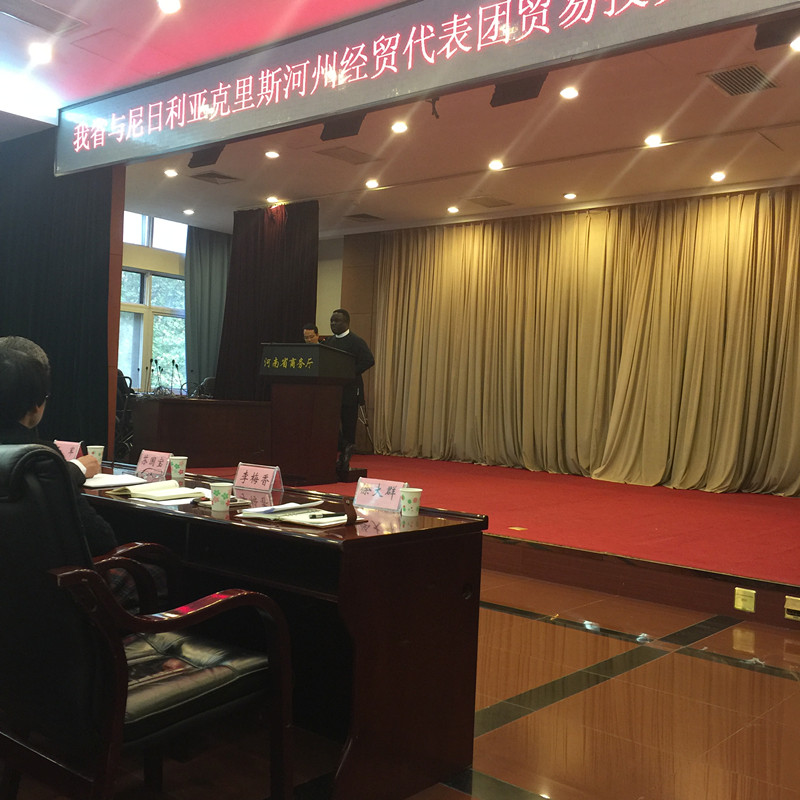 Choose Tianyu Textile, Choose Quality, Choose
Satisfication