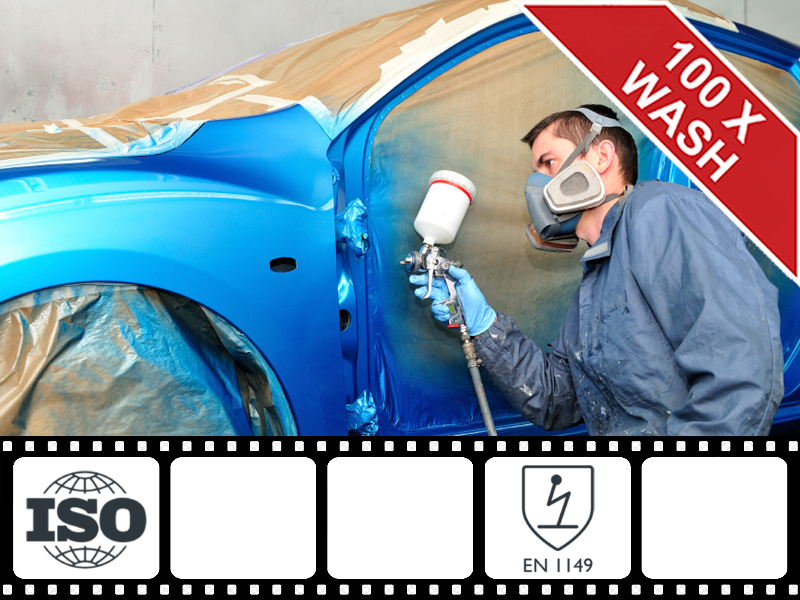 ANTISTATIC-110丨98% Polyester 2% Antistatic丨PLAIN 1/1
Material:

• 98% Polyester 2% Antistatic Fiber

Fabric Weight(gsm):

• 120GSM

Fabric Width(cm):

• 57/58"

Minimum Order Quanlity (MOQ):

• 5m (Retail) 500m (Make-to-order) Ready on warehouse, Ask for available color.
We're here to help: Easy ways to get the answers you need.
Share With:

Technical Data
Accreditations & Features
Related Products
Inquiry
Description of Poly Antistatic-110 Fabric- 98% Polyester 2% Antistatic Fiber Fabric

Poly Antistatic-110 is our new Antistatic fabric. It is made with 98% polyester and 2% antistatic carbon fibers with plain weave, this fabric mainly used in Electronic components manufacturing and similar industries where ESD effect can destroy electronic components. Antistatic fiber could prevent Electrostatic Discharge (ESD) sparks, antistatic fibers safely discharge static electricity eliminating the risk of destroying of electronic microchips.
Color fastness
Against light
4
ISO 105 B02
Rubbing dry
4-5
ISO 105 X12
Rubbing wet
4
ISO 105 X12
Against perspiration acid / basic
4-5
ISO 105 E04
Washing 60°C
4-5
ISO 105 C06
Washing 60°C staining
4
ISO 105 C06
Dry cleaning
4-5
ISO 105 D01
Abrasion resistance

EN530: class 3-4
Anti-Static Fabric Performance After Washing 50 Times
After flaming(s)
≤2
0
Afterglow(s)
≤2
0
Damage Length (mm)
≤150
75
Tensile strength
ISO 13934-1: warp/weft 1600/750N
Tear strength
ISO 13937-2: warp/weft 25.0/26.5N
Dimensional change
ISO 5077: warp/weft +/-3%
Care Instructions

KEEP IN COOL DRY PLACE, WITH NO DIRECT SUNLIGHT
Accreditations of Poly Antistatic-110 Fabric
EN 61340-5-1

EN 1149-1
EN 1149-5
Key Features:
1. 99% polyester/1% antistatic fabric that meets EN 1149 part 1
2. Ideal for Cleanroom environment
Please fill in your procurement needs and contact information